While experts used to recommend every 3,000 miles as the ideal oil change interval, it's now acceptable to wait until every 7,500 to 10,000 miles. For a more specific interval, you can consult your owner's manual. Learn more about oil change frequency with Midway Auto Dealerships below!
Oil Change Frequency Guidelines
7,500 to 10,000 miles is a good rule of thumb, but certain vehicles require an oil change more frequently. Oil change frequency can also be affected by whether you partake in activities like off-roading, commercial driving, racing, and heavy-duty towing.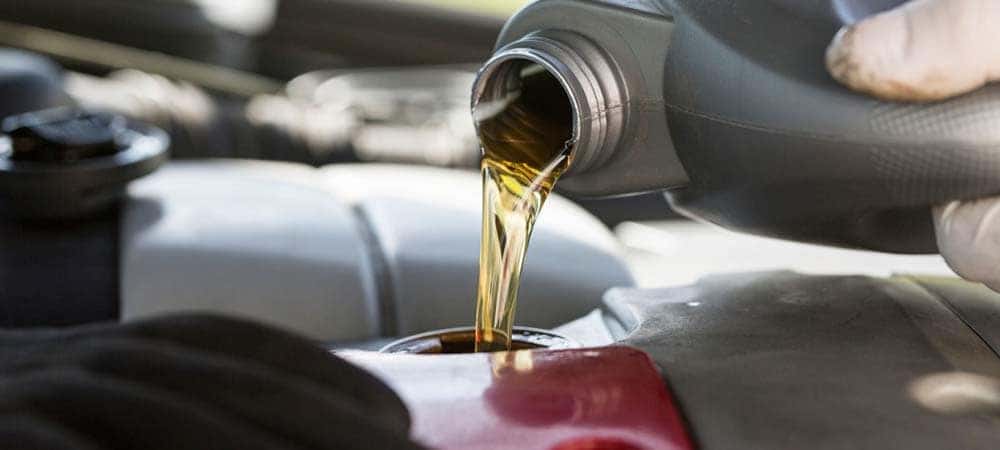 Helpful Oil Change Tips
Before heading to a service department near Hastings for your next oil change, take a look at our tips below, and be sure to contact our service team if you have any questions.
Even if your car sits in your garage most of the time, you should have its oil changed at least twice per year to avoid oil breakdown.
Be sure your oil filter is being replaced during every oil change. If you're performing the service at home, you can find the filter your vehicle requires at our parts department in Kearney.
Unsure whether you need synthetic or conventional oil? Your owner's manual will give you the right answer. Synthetic oil is often more expensive, but some modern vehicles require it.
How Often Should I Check My Oil Level?
In between oil changes, you should check your oil level once a month. In doing so, you'll have a chance to catch any leaks before they become a bigger problem. You should also check your oil's color and take note of any metal particles floating around. Both of these can be signs of a more serious issue at hand, and it's best to schedule a service appointment as soon as possible if you do notice them.
Head to Midway Auto Dealerships for Oil Changes and More
With the service specials available at Midway Auto Dealerships, saving on routine services like oil changes is easy! Give us a call at (888) 330-0761 to schedule your next oil change today, and visit our auto spa after your appointment to keep your vehicle sparkling like new in Holdrege! Have additional service questions? Consult our helpful hub for expert tips and tricks. Whether you need to know how often to change your oil or your transmission fluid, we are here to help.