Meet Midway Monday: Matthew Wicht Product Specialist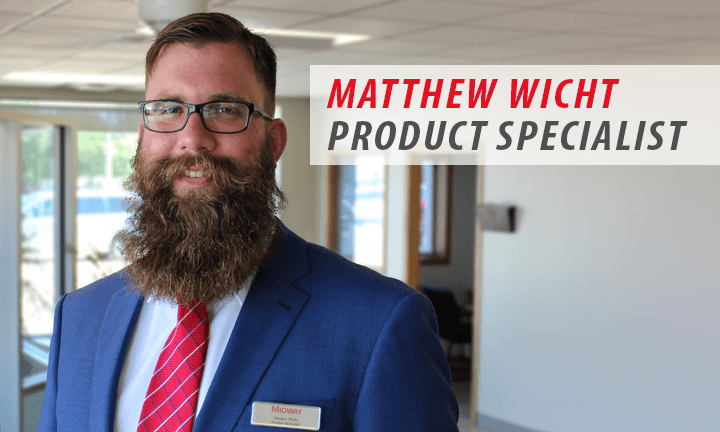 It's #MeetMidwayMonday! Today, we want to introduce you to our new employee, Matthew Wicht, who will be a product specialist at Midway Chevrolet Buick GMC Cadillac.
---
Question 1: Where are you originally from?
Matthew: Kearney, Nebraska
Question 2: What are some things you like to do in your free time?
Matthew: I have a 1971 Pontiac Fire Bird that I have been trying to restore when I get the chance to. I also have a gun smithing shop for a hobby and like to go hunting.
Question 3: What has you excited about working at Midway?
Matthew:  Everything. It's so opposite of what I have been doing from skilled labor force to something new, easier on my body, and I'm excited to help out customers.
Question 4: What motivates you to work hard?
Matthew: More driven by the midwest work ethic. Integrity is doing the right thing when no one is looking.. That's how I work.