Meet Midway Monday: Brandon Stehl, Product Specialist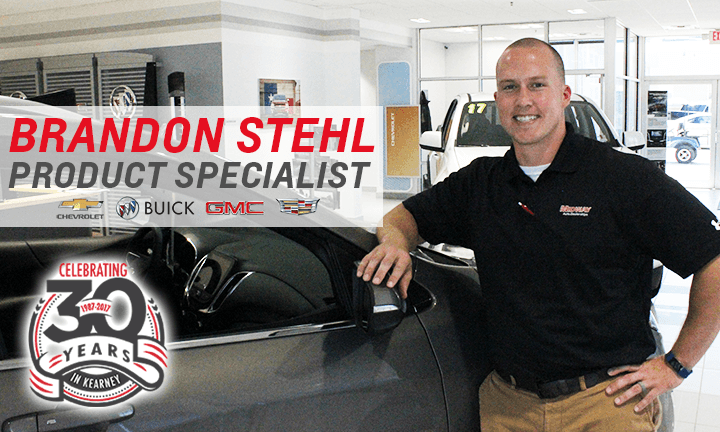 It's #MeetUsMonday! Today, we want to introduce you to Brandon Stehl, Product Specialist at Midway Chevrolet Buick GMC Cadillac on South 2nd Avenue in Kearney.
Have you worked with Brandon? Has he helped you purchase a vehicle? We want to hear from you in the comments!
---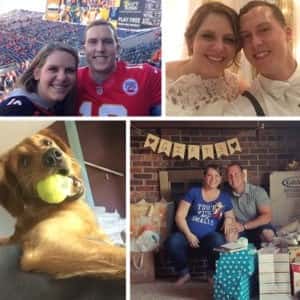 Question 1: How long have you worked at Midway?
Brandon: I've worked at Midway for a little over 7 years. 
Question 2: What fuels your day?
B: My wife and our baby that's due in September! I can't wait to start each day knowing we are one day closer to meeting our kid! 
Question 3: What's your favorite vehicle on the lot?
B: My favorite vehicle on the lot was the 2017 Chevrolet Silverado Redline Edition. I'm a really big fan of that appearance package, and can't wait to see what it looks like on other Chevrolet models as they roll in. 
Question 4: What makes Midway a great place to shop?
B: We are literally a one stop shop for sales, parts, service, auto body repair, and general vehicle questions. It's a huge relief for me knowing we can take care of all of our customers with our three locations within a couple blocks, rather than sending them clear across town!
Question 5: What do you do in your free time?
B: I really like to go to the gym to keep up with my dad-bod physique! I also enjoy walks with my dog, and going to movies with my wife. I'm also gearing up for fantasy football season!
Question 6: The Hassle-Free pricing philosophy is great. How does that help you as a sales consultant?
B: It's a huge relief knowing the price of our vehicles up front, and knowing that I'm going to help a customer find the perfect vehicle, and make that vehicle affordable. Being non-commission takes a lot of pressure off of me, which helps take a lot of pressure off my customers. 
Question 7: What do you drive?
B: I lease a 2015 Malibu, and plan to get a 2018 Redline Malibu once my lease is up!
Question 8:  What do you like best about working at Midway?
B: The people I work with are amazing. Each person brings something great to the table. The customers I've met are also a huge perk. Seeing families grow and grow up has been mind blowing. It's amazing what's changed in 7 years with the people I've met! 
Question 9: What makes Midway different from other dealerships in the area?
B: I believe everyone at Midway truly enjoys helping people. From major service/auto body repairs to new vehicle purchases, to simple things like putting new license plates on customer's vehicles, everyone is always eager to get things done and make our customer's day a little smoother.
Question 10: What is something most people don't know about you?
B: I'm a huge Lego nerd, and have multiple shelves full of legos! 
---
Have you worked with Brandon? Has he helped you find the vehicle of your dreams? Leave your comments and questions below!