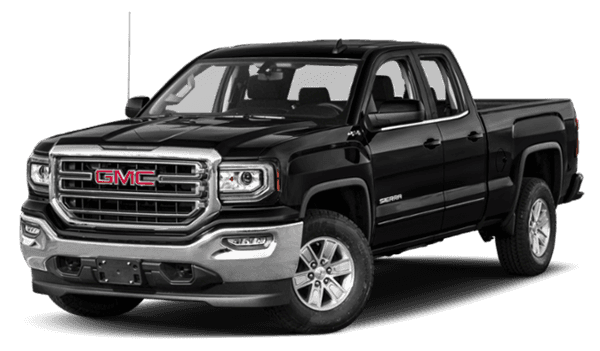 2019 GMC Sierra 1500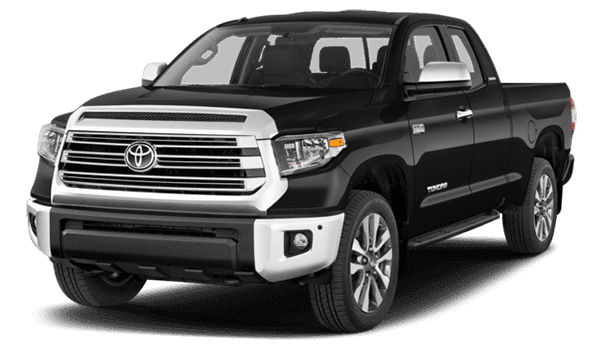 2018 Toyota Tundra
2019 GMC Sierra 1500 vs. 2018 Toyota Tundra
---
---
The GMC Sierra 1500 is more than just one of the most attractive trucks in Kearney; it's also one of the most rugged, reliable, and feature-filled models you'll find, beating out competitors like the Toyota Tundra by delivering more power, performance, and amenities. Combine this with its attractive package, and it's no wonder the Sierra is one of our top models.
Safety
A safe truck keeps you and yours secure no matter what the roads of Grand Island throw at it, and the Sierra does that better than most:
The GMC Sierra 1500 offers full-time 4WD and Hill Descent Control to help provide better traction when driving off-road, as well as when navigating busy city streets. Should an accident occur, drivers can count on the available OnStar GPS response system to send assistance to the Sierra's location fast.
The Tundra offers an off-road system but lacks full-time 4WD and Hill Descent Control, meaning it could be harder to control when the roads get rough. Also worth noting is that the Tundra does not come with a GPS response system of any kind.
Performance
You buy a truck for more than just its looks – you buy a truck to get work done! The GMC Sierra 1500 does that well with powerful engines that are capable of tackling the toughest jobs:
The Sierra's 6.2L V8 powerplant delivers 420 hp and 460 lb.-ft. of torque and has an available towing capacity of up to 12,500 pounds, along with up to 1,890 pounds of standard payload capacity.
The Tundra's 5.7L V8 engine manages just 381 hp and 401 lb.-ft. of torque, with a max towing capacity of 10,200 pounds and only 1,600 pounds of potential payload capability.
Amenities
Of course, owning a truck isn't all about how tough it is. As such, the GMC also delivers an exceptional array of creature comforts that make it one of the most appealing vehicles on the road:
Drivers can customize their Sierra truck with extra options like a heated steering wheel, Easy Entry, and one-touch power windows that allow all four windows to be opened with the push of a button, making road trips and drive-thrus that much more convenient.
The Tundra cannot be equipped with Easy Entry or a heated steering wheel, and, while the driver can enjoy one-touch power window operation, the rear passengers cannot.
Test Drive the GMC Sierra 1500 in Kearney Today
To learn more about the new GMC Sierra 1500 and our special offers that allow you to make it yours for less, schedule a test drive near Hastings at Midway Auto Dealerships today!