What is MSRP?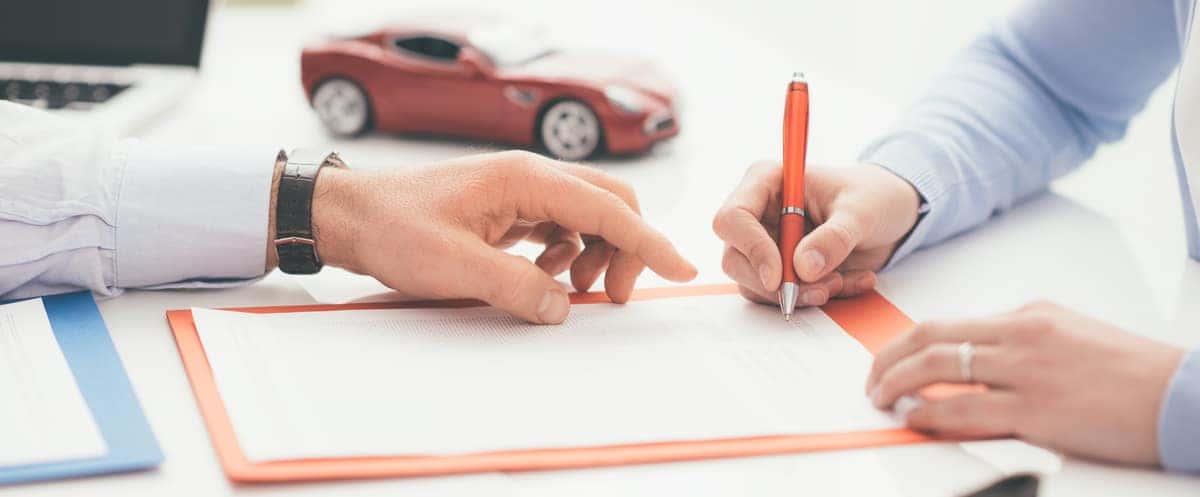 If you've been searching for a new vehicle for sale near Grand Island, you've more than likely come across the term "MSRP." But, what is MSRP? MSRP stands for Manufacturer Suggested Retail Price and is the price the manufacturer recommends a Kearney dealership sells a vehicle. Otherwise known as the vehicle's list price, the manufacturer decides this price by taking into account certain factors, such as the vehicle's popularity in the market, the materials required to build the vehicle, and much more. Learn more about what MSRP means, how this price is established, and how you can take advantage of the MRSP to obtain a fair price on your vehicle at Midway Auto Dealerships.
---
What is MSRP?
The MSRP–Manufacturer Suggested Retail Price–is a recommended price for dealers to sell a vehicle at. What you'll notice when shopping for a car for sale near Hastings is that the MSRP is comprised of other terms such as base price, invoice price, and transaction price. Find out more about what defines an MSRP, below:
As you're researching a particular model, that model should have the same MSRP at every dealership, since this price is established by the manufacturer.
Even though the MSRP is the same for each vehicle model, it won't be the same for every automobile the manufacturer sells. For example, SUVs will have different MSRPs than sedans or trucks.
You can easily find a vehicle's MSRP on the manufacturer's or dealer's website. This knowledge will come in handy if you need to negotiate the price of your new vehicle.
How is the MSRP Determined?
You're probably curious about how the manufacturer sets the MSRP. This number is derived from information, such as how much it costs to manufacture the vehicle, sales processes, as well as the average markups by Holdrege area dealerships based on live and historical market data. It's important to keep in mind that the MSRP is the vehicle's base price at its entry-level configurations–it does not include additional features or accessories. Additionally, if you opt for more features or higher trim levels, the MSRP will get higher. Check out some more facts about MSRP, below:
Even though the manufacture sets the MSRP, this does not mean that dealership has to sell the vehicle at that price.
Depending on the price the dealership paid for the vehicle–the invoice price–the dealer may raise or lower the price.
Vehicle cost is also determined by the market's demand. Popular models will likely sell closer to the MSRP, while less popular models may be sold at a discount.
How Can You Get a Fair Price on a Vehicle?
While the MSRP is the price recommended by the manufacturer, it's not the price that you have to pay for the vehicle. More often than not, there's a several-thousand dollar difference between the invoice price and the MSRP, meaning that the dealership will still profit off of the vehicle even if it has a lower MSRP.
If you're curious about how to get a fair price on a vehicle, you'll first want to do some research and find out what other Kearney drivers have paid for that same model. You'll find this information on sites like Kelley Blue Book, Edmunds, or Cars.com. From there, you can take the following steps to ensure you're getting the price possible on your new ride:
Negotiate below the MSRP and work your way up. Be sure to keep in mind any additional features you'd like to add as these will impact the cost.
Inquire about the vehicle's invoice price. Some dealerships may let you see the invoice price, however, they are not obligated to. The invoice price can help you determine where you should start negotiating the price.
Visit multiple dealerships. Shopping at more than one dealership will help you land the vehicle for the price that you're looking for.
You can still negotiate the MSRP if you are leasing. Ultimately, this price is going to determine how much your monthly payments will be.
Shop with Midway Auto Dealerships for Your Next Vehicle
Whether you have more questions about MSRP, or how you can land a fair price on your next vehicle, rely on the experts at Midway Auto Dealerships to help you along the way. Not only can we answer these questions, but we'll help you get a great price on your new car when you apply for financing. Or, if you've found a new or used vehicle in our inventory that has an MSRP that appeals to your budget, contact us and we'll arrange a test drive. We look forward to helping you get behind the wheel of an automobile that both you and your wallet will love!
More from Midway Auto Dealerships
How much can the GMC Terrain tow on your Grand Island job sites? Properly equipped, the GMC Terrain towing capacity reaches as high as 1,500 pounds. This compact SUV also offers exceptional handling, performance, and fuel economy, so it's a great choice whether you're in traffic or rolling up to the trailhead. Join Midway Auto Dealerships for a…

The 2021 GMC Terrain trim levels offer something for everyone in Kearney. With four exciting configurations appealing to drivers at a variety of price points, in addition to seating up to five and a towing capacity ranging from 1,500-3,500 pounds, this full-size SUV is ready to help you pack up and go for whatever lies…

Whether you need a new pickup for weekend adventures outside of Grand Island, or for the Hastings job site, the 2021 RAM 1500 is an excellent option! Offering top-tier performance features, advanced entertainment and safety technologies, in addition to a robust, durable build, the new RAM 1500 is designed to help you get the job done….