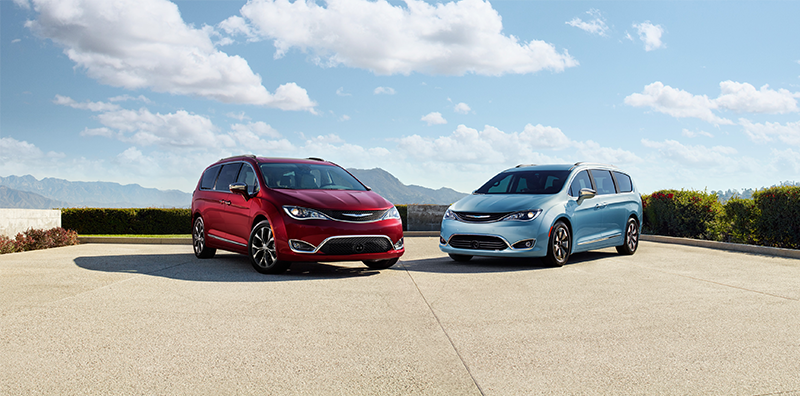 We all know the stereotypes about people who drive minivans. You picture a family with a couple kids, surrendering to the convenience offered by these massive vehicles.
Here's why minivans can be the ideal vehicle for anyone.
1. Driver Comfort 
If minivans are the sweatpants of vehicles, it's not just because you're judging the people who are seen in them. It's because Kearney minivans - like our
Chrysler Pacifica selection
- are built to make you as comfortable as can be.
The front two seats of minivans are roomy, with ergonomic seats that ride nicely. Scoff if you must, but know that whoever zooms by you in a minivan is too comfy to give your judgment a thought.
2. Passenger Experience
All that comfort doesn't end at the driver's headrest, either. Spacious minivans are famous for their leg room, and the ideal passenger experience afforded by swapping benches for bucket seats in the second row.Those you fit into a minivan rather than a SUV or crossover are going to have more breathing room. That's great for families, but it can be great for car pools or packing in friends, too.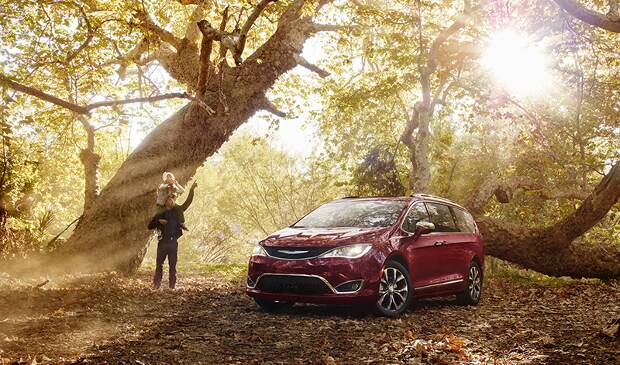 3. Phenomenal Cargo Space
Being able to fit everyone you need means that, more times than not, you can also fit everything  you need. You can fit most medium furniture pieces. You can haul lumber. You can stack some bikes.
When the second and third rows can fold down into the floor or be removed, all that space becomes a storage locker on wheels for... Well, for anything you need.
I mean, have you seen the cargo capacity of the 2017 Chrysler Pacifica?
4. High-Mark Safety Ratings
If you are towing a family, safety is certainly going to be a factor. But even if you aren't a parent, the need for superb safety is still apparent.Minivans have a reputation, maybe simply because of their family-association, for being safety-conscious. While you shouldn't just assume that these bulkier vehicles are more protected than SUVs and cars,
you can count on the
2017 Chrysler Pacifica
in particular
. See it top this list on
U.S. News and World Report
. 
5. Best of All Worlds
You want the latest infotainment system? You've got it, plus screens in the back for the kids (or the kids at heart). You've got Bluetooth, XM radio, and so on.
Plus, you've got sliding doors that make it easier to avoid dinging up whoever you parked next to. That can bring peace of mind whether you've got a cranky three year-old or a tipsy twenty-three year-old in the backseat. (They also make it easier to access the back portions of the vehicle in general.)
End the Hate
So, if you're ready to cast aside some outdated notions and accept the awesomeness of the minivan, you're going to find a much comfier, more relaxed way to get around - whether you're raising the little ones or just trying to figure it all out for yourself.